Small Masterpiece is a unique rental company conserving and preserving a private collection of 19th and 20th century tableware. With redefined tabletop presentations integrating contemporary décor and a signature 'white glove' table setting service...
"We Set The Table."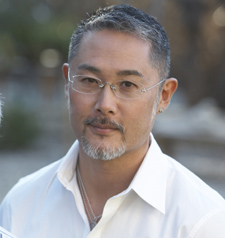 Jason launched Small Masterpiece when he discovered the absence of quality rentable tableware.
He built The SM Private Collection with great respect for the history and craftsmanship behind each piece. Over a dozen years of scouting antique stores and flea markets around the world, Small Masterpiece has amassed thousands of tableware pieces produced between 1800 and 1950.
Trained at Art Center College of Design with a Graphic Design/Packaging major, Jason established Murakawa Design in 1980. Clients included MCA, Warner Bros., Buena Vista, Hollywood, and Dreamworks Records designing CD soundtrack packages for films Bringing Down the House,
Midnight in the Garden of Good and Evil, Space Cowboys, Magnolia, Almost Famous, Eyes Wide
Shut, Pearl Harbor, and The Last Samurai. The Los Angeles Public Library, Central Library was a client for 12 years, as well as numerous non-profit organizations.
Kindly understand many of our clientele require discretion. Small Masterpiece will gladly provide our
industry affiliations and broadly discuss our commissions over the telephone.
...................................................................................................
For more information, please contact Jason at [ 323 ] 633 ~ 8800